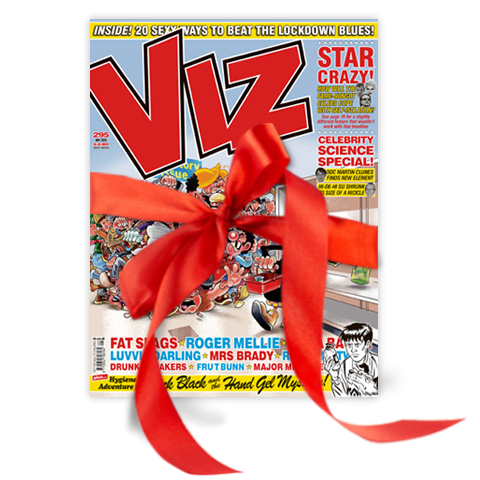 A magazine subscription makes a fantastic gift option (if you can't think of anything they actually want), and we'll even deliver it direct to their door for you. 
Treat someone to a Viz gift subscription and choose a 12 month subscription for only £33.94 (saving 13% on the shop price) and keep your pal in stitches throughout the year. 
Gift these classic Viz favourites and help a friend or family member waste some time with the magazine that's better than nothing!
In every issue they'll get classic strips of Viz favourites such as Roger Mellie, The Fat Slags and Sid the Sexist that will keep them laughing month after month.
It's also packed with regular features including Roger's Profanisaurus, Letterbocks and Viz Top Tips.