About Golf Monthly magazine
The UK's leading multi-platform golf media brand, with over a century of heritage and authority in a sport that continues to prosper and grow.
Since 1911, Golf Monthly has provided expertise, knowledge and insight across a range of different areas, from instruction and equipment to tour life, courses and opinion. Every issue, the magazine is packed with information to take your game to the next level. 
With over 100 years of heritage and authority, we represent the real voice of golf, with unrivalled coverage of equipment and instruction, access to the world's best players, leading columnists and experts across every sector of the sport.
We pride ourselves on being an accurate and authoritative source on all things golf and leave no stone unturned in our quest to enrich golfers' enjoyment of the sport.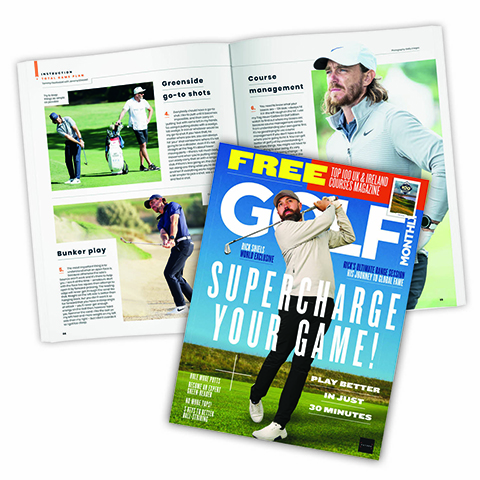 In each issue we cover all this, and more…
Game-Changing Tips: In-depth instruction features with the world's best and Golf Monthly's Top 50 Coaches to compliment practical tips and provide you with a new level of insight, to help you fix any fault in your game.
Buying Smart: Keep up to date with the latest equipment launches and find the newest additions to your golf bag. From the latest technological innovations to in-depth reviews of the hottest new products, our gear experts use market-leading technology to put manufacturer claims to the test.
The Best Courses You Can Play: Our course connoisseurs visit different corners of the UK & Ireland, as well as heading further afield to play well-established classics and unearth hidden gems.
Inside The Ropes Read exclusive interviews with your favourite golfers in every issue, where they speak candidly to our team of experienced writers, providing genuine insights into life on the tour.
Love Of The Game: Golf Monthly tackles the real stories and issues at the heart of the game - topics that will inspire or that golfers identify with, always underlining our commitment to inclusivity and diversity.
Coverage: Updates, insights and analytics of the game at every level from grassroots up to tour.