Get up close and personal with some of the passionate editorial team that make Cyclist the most dedicated road cycling magazine there is.
Try 3 issues of Cyclist for JUST £5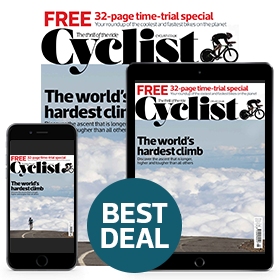 Every month the team brings you rides to go on your bucket list, exclusives from the most iconic brands in cycling and the latest bikes, gear and technology that help make your time in the saddle that little bit more inspired. 
Subscribe today and get 3 months of Cyclist in print and digital for just £5 (RRP £33.87). You'll enjoy free home delivery of every issue, collectable subscriber-only covers as well as monthly subscriber perks.