Get Cyclist on the go - try 3 issues of the Cyclist app for just £5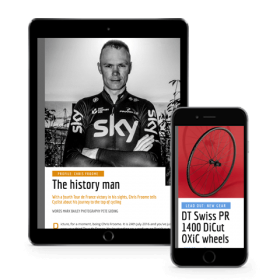 Cyclist's digital edition allows you to enjoy all the exclusive content of the magazine on the go, wherever you are and whenever you want.
Available on its own, or alongside the print edition for just an additional £1 an issue, Cyclist digital is the must have app for road cycling enthusiasts.
Available on iTunes so it's never been easier to find a way to read Cyclist magazine. Click here to see our digital and print subscription offers and save up to 77%.
* The interactive magazine is available on iPhone and iPad running iOS 7.1+ and above.