Your Family History - February 2017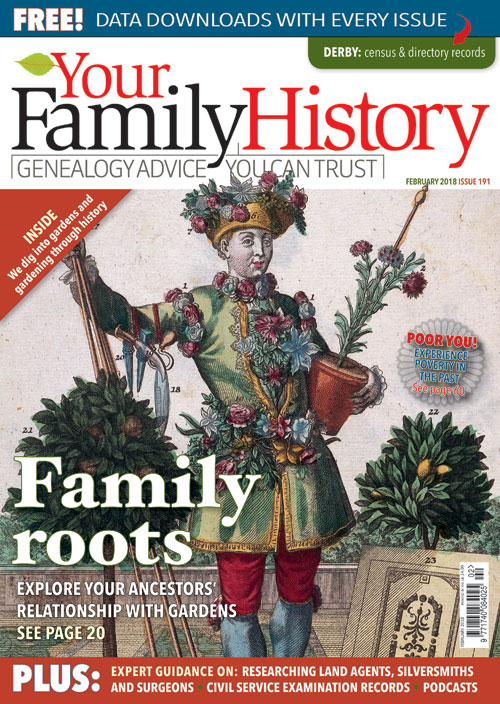 This month we aim to get you out and about in search of your ancestors, as spring beckons. With this mission in mind, our cover feature from Sue Wilkes is devoted to our green-fingered ancestors - those who gardened, either for work or pleasure and what their gardens were like, from the estates of the elite to the more humble cottage garden.
Meanwhile, we asked academic historians Carol Beardmore, Steven King and Geoff Monks to tell us about the records of land agents, and what they can tell you about estate tenants and their lives. We also look at the museums, not just in Britain but overseas, that aim to help you learn about the lives of your poorer ancestors. So get out and about this month - but don't forget to tell us what you find out!
Contact our editorial team at yfh@historymags.co.uk - and you can always join in the conversations on our Facebook and Twitter pages.
Finally, this issue has the usual range of free resources for you to download:
• Derby data
• Case studies from our archive
• Useful genealogy forms
• An index of all our back issues
For the latest issue downloads please click here.
If you've missed any downloads from recent issues, you can click here for previous downloads.